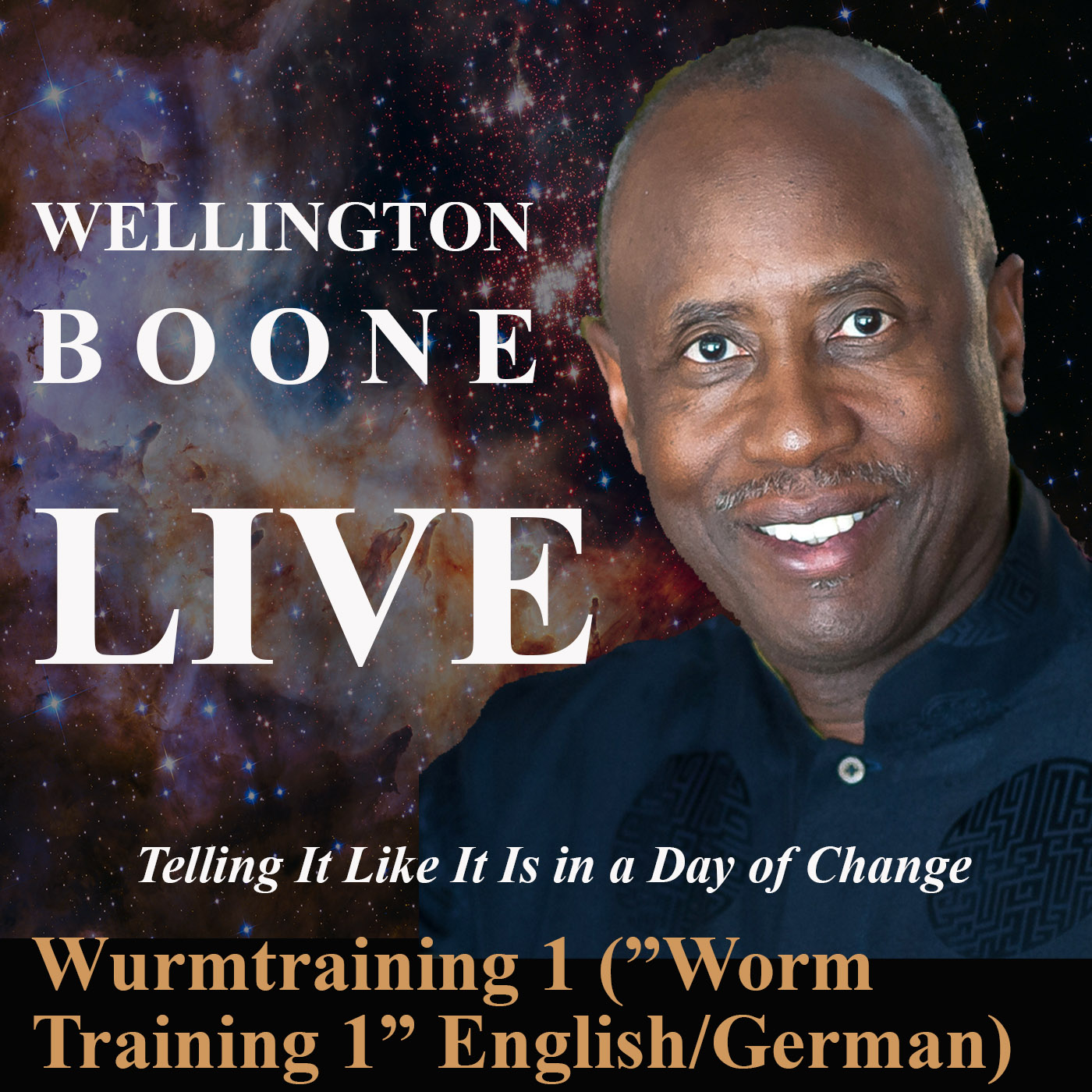 On one of Bishop Boone's trips to Germany several years ago, he taught this message to German men on the subject of Wurmtraining (Worm Training) about humility in the life and ministry of Jesus.  It is drawn from Psalm 22 and John 13. In his first book Breaking Through he introduced Worm Training worldwide in 1996.
This teaching on conflict resolution has changed the lives of Black Americans and has been applauded in his trips to Germany, also.
As a teenager in the 1960s, Wellington Boone attended high schools in Frankfurt and Bremerhaven, Germany, while his stepfather served with the American military. In May 2019 he will be making his fourth trip to Germany since September 2017, when he received a new word from the Lord given by a vice president of the Billy Graham Evangelistic Association, Tom Phillips. You can read more of his vision and endorsements here: Bishop Boone's Vision for Working with Christian Leaders in Germany
Bishop Boone's Wurmtraining message is based on the prophetic words of Psalm 22 that Jesus spoke on the cross (in English and German): 
Verse 1, "My God, my God, why hast thou forsaken me? why art thou so far from helping me, and from the words of my roaring?"
Vers 1. Mein Gott, mein Gott, warum hast du mich verlassen? Ich schreie, aber meine Hilfe ist ferne.
Followed by these words—
Verse 6. But I am a worm, and no man; a reproach of men, and despised of the people.
Vers 6. Ich aber bin ein Wurm und kein Mensch, ein Spott der Leute und verachtet vom Volke.
As Bishop Boone often says, "A snake when it is stepped on strikes back. A worm when it is stepped on is easily crushed. If Christians are not catching fish, maybe they are using the wrong bait. They have become more like snakes than worms."